Company profile
Professional
Ming Shyang engaged in thread industry has been more than 30 years. Dedicated to uphold the company policy of "Innovation Drive, Quality First & Honest Services" to maintain high quality and hold on development new products. Therefore, our company obtained the ISO-9001 international quality assurance certification in 2000. With long-term exertion and experiences accumulated, Ming Shyang has reached the world class standard in its field, and was approved by many well-known companies around the world (such as Nike) as one of their approved supply vendors.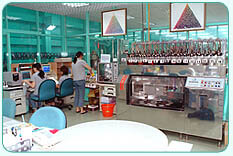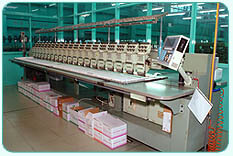 Diversification
In pursuit of customer service and quality innovation. Ming Shyang supplies various threads including Rayon, Polyester, Metallic and Lace. In addition, we also developed specific UV thread, Luminous thread and UV Luminous thread for the embroidery industry. At the same time, we increase the production of sewing thread and bonded thread to accomplish the diversification.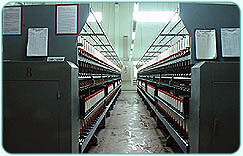 Environmental Conservation
All our products conform to the environmental protection requirements and obtain the OEKO-TEX® Standard 100 certification, which indicates that we have passed the strict criteria on harmful substances in compliance with product class 1 for baby articles. More, we are also qualified on Nike's Restricted Substance List upon eliminating the usage of harmful materials.
Global Service
Benefit our global customers in purchasing, we supply products for marketing worldwide as well as domestic marketing. Ming Shyang has established sales offices in Malaysia, Vietnam, Cambodia, China and Taiwan to service our customers. And with production factories located in Taiwan, China and Vietnam, we are able to fulfill any special orders immediately for local and global customers.